Page 4 of 4 •

1, 2, 3, 4

First topic message reminder :
This is an English speaking forum, please use a translator if English is not your first language
Este es un foro de habla Inglés , por favor utilice un traductor si el Inglés no es su lengua materna
Este é um fórum de falar Inglês, por favor, use um tradutor se o Inglês não é sua primeira língua
Dies ist ein englischsprachiger Forum , benutzen Sie bitte einen Übersetzer , wenn Englisch nicht Ihre Muttersprache
Ce est un forum anglophone , se il vous plaît utiliser un traducteur si l'anglais ne est pas votre langue maternelle
Rules
NO DRAMA - NO BULLYING
Either on the boards or via PM
If you read something you dislike or disagree with just scroll past and dont let it impact your day.
COPYRIGHT COMPLIANCY
This is a copyright compliant forum
anything posted without some form of copyright attached will be removed
NO
celebrity images/photos 
drawn/painted tubes of celebrities by artists are permissible
NO SOLICITING
No soliciting members or advertising your own groups, either on the boards or via PM.
Your account will be deleted without notification if you contravene this rule.
ACTIVITY
We only ask that you try to post, on the boards,  at least once a week
Visiting and not posting is not considered activity, you must post to remain active.
Only posting in the chatbox is not considered activity.
Accounts that have no activity for one month will be deleted without notification
If you have registered and been swept more than three times for non participation
you will not be accepted a 4th time
.  
@Tagging System
It is not permitted to use the @tagging function for "thank you" &/or "you're welcome" posts
you are of course permitted and encouraged to show your gratitude with a thank you post 
but DO NOT 'tag' the member to do so.
You ARE permitted to use it for everything else
•
•
•
General Information
SNAGGERS (NON TAGGERS)
We welcome snaggers but please note the activity rule above.
FAQ
Please read the FAQ posts before asking questions
If your question is not covered then please feel free to post or send a PM
TAGS - MAKING, HOSTING & POSTING
Taggers - Must make your own tags, Please do not use pre-mades and add names.
Snaggers - Do not use Yahoo, Yuku or any other request groups to have tags made for the members of this group
We do not use the forumotion 'host an image' feature. 
Do not ask to have it turned on, the answer is no.
You will need to use an image hosting service, such as  post image, imgur, photobucket, fotki etc...
All Tags are to be posted on the boards, No sending tags via PM
Images per post - Please only post 3 full sized images per post.  
If you are posting more than 3 please use linkable thumbnails or a text link to an offsite host.
POST MODERATION
Members are not permitted to delete or archive posts ever, so please do not ask.
Members are permitted to edit their posts and titles
If you need something removed please PM a staff member and they will do it for you
SIGNATURES
Please ensure you read the sig rules post HERE 
All signatures must be entered into the signature area of your profile,
NOT in the posts themselves.  If you are unsure how to do this please read the FAQ
TIME ZONE
This forum runs on UK time.
you can of course set the board time to your local time zone but when it comes to
competitions and deadlines the stated time will always be in UK time
•
•
•
Forum Etiquette
In addition to the No soliciting rule above, it is considered very poor form to PM staff
asking for help in the admin panel, or to help setting up your own group, or asking for 
coding for posts.   Do not ask, you will be ignored
Do not copy or steal anything from the group.
Please remember that we are all individuals from all over the globe.  We have all been raised with different morals, religions, opinions and senses of humour.  
Not everyone has the same standards you do.
If you see something you dont like or disagree with, just pass on by and don't let it impact your day.
You just dont know what that person on the other side of the screen is going through in their life.
That being said, if you see something that is clearly offensive to the majority please PM a staff member
DO NOT respond to it, just PM a staff member and one of us will have the offensive item removed as soon as possible
Please remember also that every group is different.
Do not ask us to change things to suit you just because other groups do it differently
we do things our way because they work for us.
•
•
•
You must reply to this thread to state you have read the rules
to gain access to the rest of the group.
then please complete a members bio HERE  
Updated 7th March 2019

admin




Posts :

231



---

lemk933




Posts :

3



READ AND UNDERSTOOD THANK YOU
•∙∙·▫▫ᵒᴼᵒ▫ₒₒ▫ᵒᴼᵒ▫ₒₒ▫ᵒᴼᵒ•ᵒᴼᵒ▫ₒₒ▫ᵒᴼᵒ▫ₒₒ▫ᵒᴼᵒ▫▫·∙∙∙•∙∙·▫▫ᵒᴼᵒ▫ₒₒ▫ᵒᴼ ᵒ▫ₒ ₒ▫ᵒ ᴼᵒ•ᵒᴼᵒ▫ₒₒ▫ᵒᴼᵒ▫ₒₒ▫ᵒᴼᵒ▫▫·∙∙•∙∙·▫▫ᵒᴼᵒ▫ₒₒ▫ᵒᴼᵒ▫ₒₒ▫ᵒ ᴼᵒ•ᵒᴼᵒ▫ₒₒ▫ᵒᴼᵒ▫ₒₒ▫ᵒᴼᵒ▫▫·∙∙•

Read and Understood.  Thank you

ChristineN55




Posts :

4




Guest

Guest





Read and understood. Evie

Eviehp60




Posts :

4




willowmoon




Posts :

2




DoodleMuffin




Posts :

5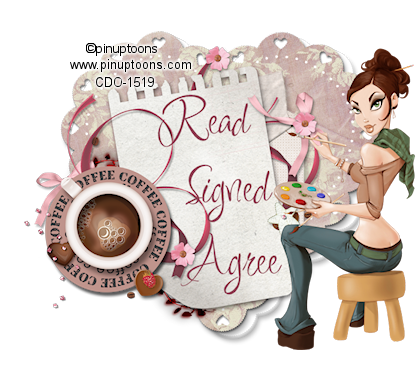 •∙∙·▫▫ᵒᴼᵒ▫ₒₒ▫ᵒᴼᵒ▫ₒₒ▫ᵒᴼᵒ•ᵒᴼᵒ▫ₒₒ▫ᵒᴼᵒ▫ₒₒ▫ᵒᴼᵒ▫▫·∙∙∙•∙∙·▫▫ᵒᴼᵒ▫ₒₒ▫ᵒᴼ ᵒ▫ₒ ₒ▫ᵒ ᴼᵒ•ᵒᴼᵒ▫ₒₒ▫ᵒᴼᵒ▫ₒₒ▫ᵒᴼᵒ▫▫·∙∙•∙∙·▫▫ᵒᴼᵒ▫ₒₒ▫ᵒᴼᵒ▫ₒₒ▫ᵒ ᴼᵒ•ᵒᴼᵒ▫ₒₒ▫ᵒᴼᵒ▫ₒₒ▫ᵒᴼᵒ▫▫·∙∙•

Pammers




Posts :

3



Page 4 of 4 •

1, 2, 3, 4

---
Permissions in this forum:
You
cannot
reply to topics in this forum